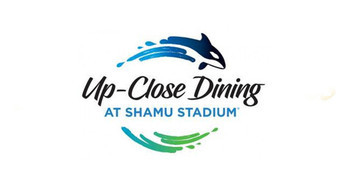 Up-Close Dining at Shamu Stadium
407-545-5550
Dive into Orlando's most immersive and memorable family dining experience. Dine next to our resident pilot whales and as you hear the story of their incredible rescue and watch the specialized care they receive daily in their forever home.
Following your meal, you'll get an up-close view into the relationship shared between our trainers and killer whales as you discover the unique characteristics of these majestic animals. Throughout your experience, you'll learn about the small yet impactful measures we all can take to help save valuable ocean resources by enjoying sustainable foods and preserving natural habitats.
*Park admission is required.