Popular

articles

from I Love Orlando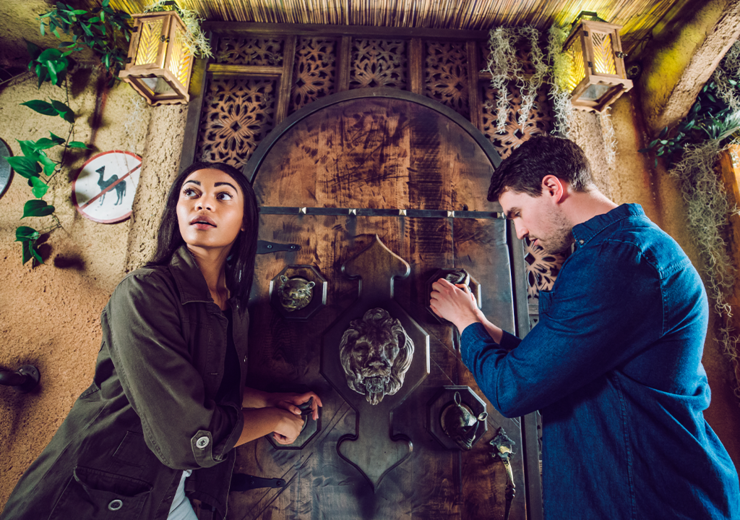 Attractions
Detective Work - Agents Needed
Spring 2021
DETECTIVE WORK, AGENTS NEEDED
Test your knowledge and skills while having fun! Explore the world through problem solving and science!
At The Escape Game Orlando, you might escape...but you WILL have fun! First, you'll be dropped into a highly immersive environment of the adventure you choose. There are currently six game themes to choose - from breaking out of a 1950s prison to a deep space mission to a classic art heist. Next, you and your team will progress through the adventure by solving clever and challenging puzzles. You will need to work together as a team to complete your mission in under 60 minutes!
The Escape Game Orlando truly is epic for everyone!
When visitors pass by, they are automatically curious to know what is inside the Upside-Down building. WonderWorks is an attraction with over 100 interactive SCIENCE exhibits. Some of the exhibits make you work through puzzles and give you a glimpse into some aspects of detective work. One of these exhibits is called Forensic Science. Here you can learn about facial reconstruction, facial recognition and fingerprints. Check out how facial bones can be turned into a mold of someone's face to then figure out who the person was. Get a printout of your own fingerprint and see what pattern you have! Science and play come together at WonderWorks!
Find out why scientists are like detectives at Orlando Science Center. Both scientists and detectives must ask questions, analyze data, use critical thinking and wear long coats in order to deduce facts and make discoveries. Learn how to investigate your world and beyond.
Guests put their critical thinking to the test with four floors of science fun and discovery. In the new exhibit, Planet Pioneers, guests will see if they have what it takes to explore, adapt and survive on a new home planet! From mapping and exploring the rocky surface, to monitoring and solving environmental emergencies, guests discover the physical challenges of space exploration, while also honing their critical thinking skills and deductive reasoning.
Transport back to 1890s London and enter The Escape Effect's "Sherlock Studies" - part escape room, part murder mystery. Sharpen your detective wit to find clues, discover secret passages and crack codes in this perplexing 75-minute attraction on International Drive. Good for families and friends of all ages, your team will have a great time trying to solve this one-of-a-kind mystery set in the familiar Sherlock Holmes universe.
After playing at The Escape Effect, you'll understand why they were voted Orlando's #1 Entertainment Experience.
Ripley's Believe It or Not! is where the impossible is possible. Let curiosity be your guide as you explore all 10,000 square feet of this amazingly unique attraction that appears to be falling into a Florida sinkhole!
Explore the world through hundreds of fascinating exhibits. Get hands on with entertaining interactives, and marvel at some of the strangest art in the world. You won't want to miss the newest galleries, Weird Florida and The Warehouse. Then make your way back to the Dance Party and meet some of the most interesting "people" from around the world. Stop at the Wax Hands exhibit to create the most unique keepsake to take home with you. There is truly something for everyone.